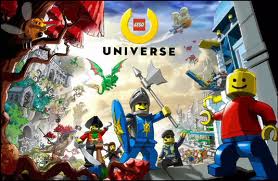 LEGO Universe Alpha Wiki
A Gaming wiki from Wikia
We are creating many LEGO Universe Alpha pages, and you can join!
LEGO Universe Alpha Wiki

LEGO Universe Alpha Wiki is a community that aims to create the best resource for LEGO Universe Alpha information. Any user can make a page, or edit one to help out our wiki.

We are currently editing over 48 articles.

All pages can be edited and you are welcome to join us and contribute to this wiki. Everyone is free to create a new page. Just enter the name of the page in the box below.

Contents

Enemies

Worlds

NPCs

Recent news

December 7, 2011 - This site has launched!

Helping out

---

Featured Video


None yet.

Featured page




Gnarled Forest Survival was a survival mini game located in Gnarled Forest. Read more...