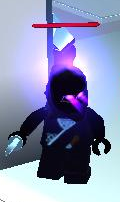 The
Maelstrom Ninja
was an enemy in Pre-Alpha
Gnarled Forest
. They were planned to be placed here because of the rivalry between Pirates and Ninjas, but was removed due to confusion and the changing of
Gnarled Forest
and
Forbidden Valley
.
The Maelstrom Ninja uses the classic Ninja design.
He was spawned in Nexus Tower in late 2011 by a GM named Shival.
When attacked, the Maelstrom Ninja would not react or take damage, only to continue his pacing around the area.
Ad blocker interference detected!
Wikia is a free-to-use site that makes money from advertising. We have a modified experience for viewers using ad blockers

Wikia is not accessible if you've made further modifications. Remove the custom ad blocker rule(s) and the page will load as expected.