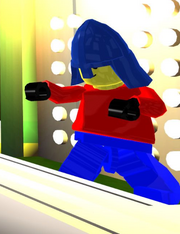 Xeno Blueblade
was and is the Sentinel faction vendor. He appeared in Nimbus Station, and sold all of the items exclusive to Sentinel members. His design and inventory was changed before the start of Beta. In Alpha, most vendors used Bob's texture and just had different gear, such as a hat or shoulderpads.
Xeno Blueblade sold all of the Rank 1, 2, and 3 gear. In 2011, it was changed so only Rank 1 and 2 were sold in Nimbus Station anymore.
Ad blocker interference detected!
Wikia is a free-to-use site that makes money from advertising. We have a modified experience for viewers using ad blockers

Wikia is not accessible if you've made further modifications. Remove the custom ad blocker rule(s) and the page will load as expected.